This seven-acre + parcel includes a breathtaking view of Contraband Bayou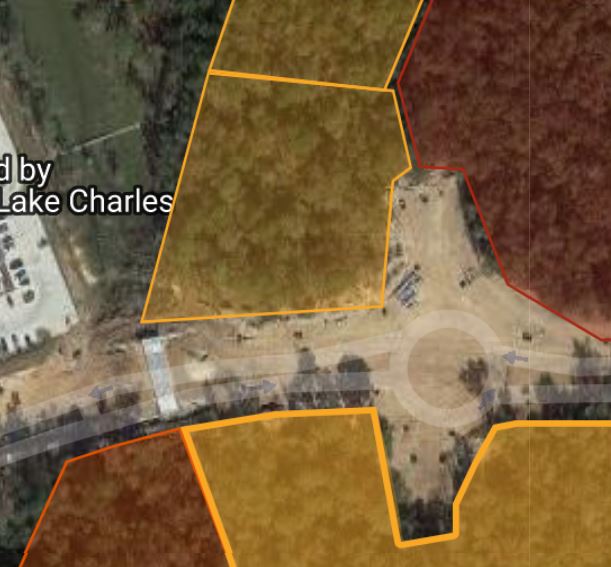 This parcel is on the West side of Contraband Pointe and can be purchased as listed here or combined with Area 5. Buyers have the option to purchase additional property.
If combined with Area 5, this would make an ideal setting for an impressive condominium medical/professional office complex combined with residential condominiums as well as restaurants, retail, exercise facility and more.
In keeping with city code and the goal of achieving a walkable community, buyers are responsible for sidewalks and roads.
This is an incredibly beautiful and valuable parcel with a beautiful view of Contraband Bayou.
Zoned business, this location can support a variety of businesses and could be combined with residential, tourist, professional/medical offices, and much more.
Price quoted is for a 90-day closing. Add $.50/SqFt if the closing date is greater than 90-days. Dimensions/acreage are estimated.
The photo below is of Contraband Parkway taken from near the Prien Lake Road/Contraband Parkway traffic circle.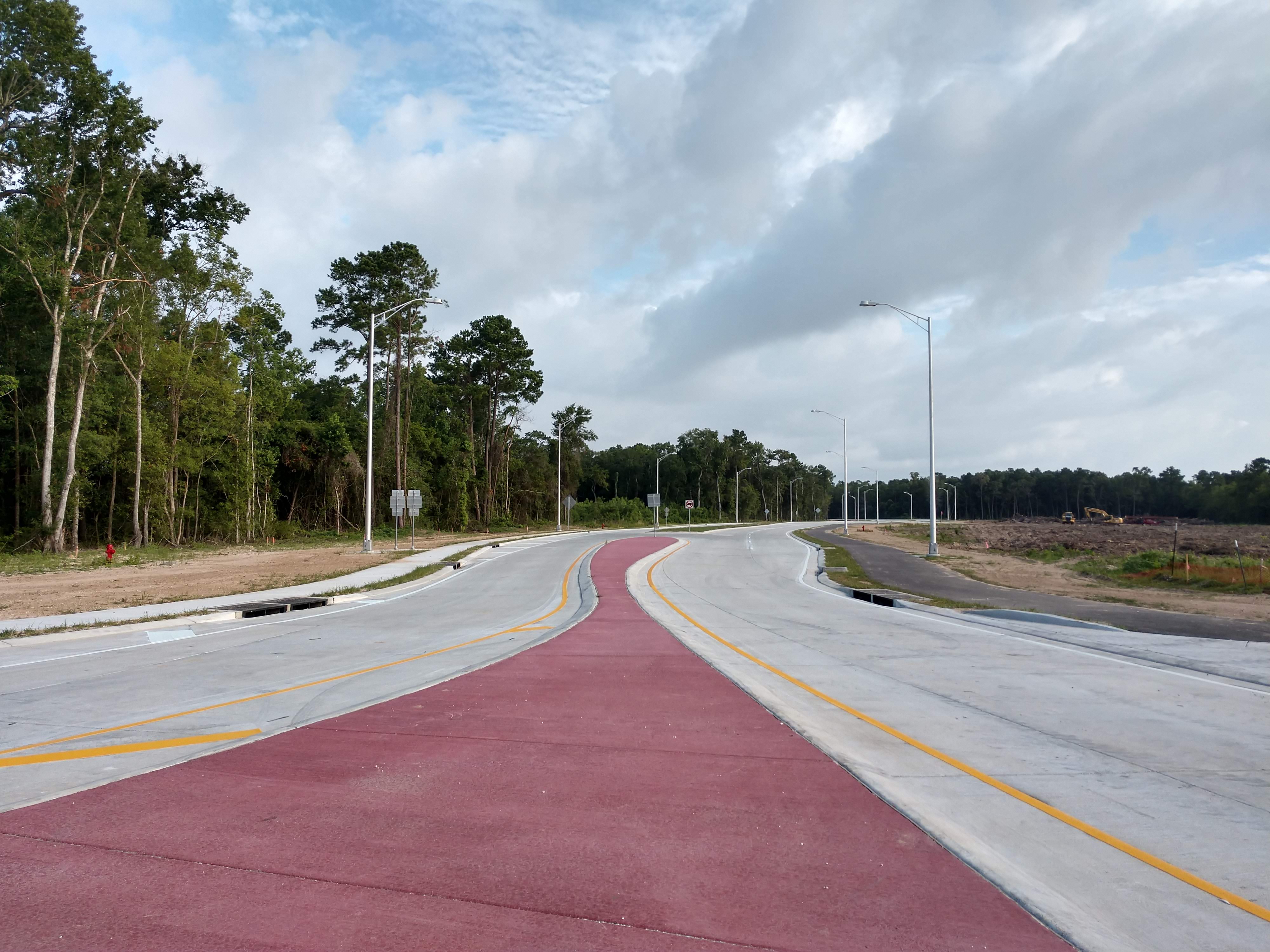 Click here for a Google map of the entire Contraband Pointe development.