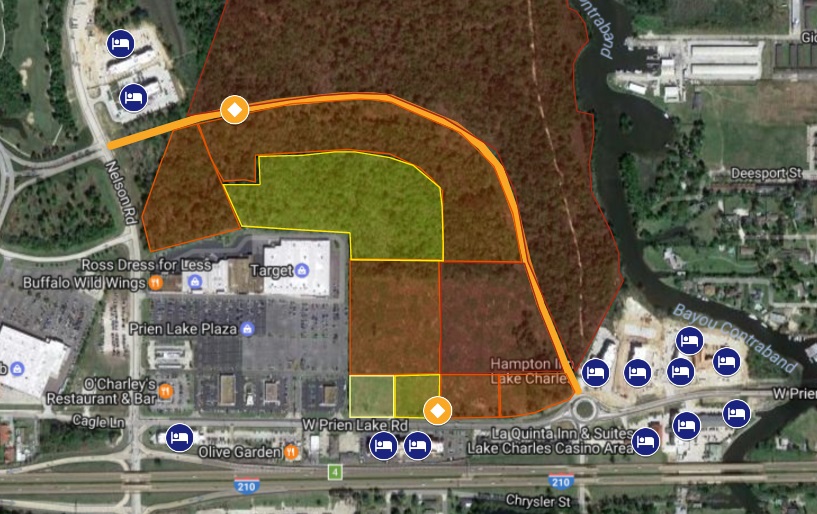 The property highlighted in yellow on the image to the right is under contract, including the out-parcels on Phase 1 (Western portion) along W. Prien Lake Road.
Contact Mary Kay Hopkins at 337-439-1079 for details regarding the remaining property, including offerings along Contraband Parkway, the DOTD road connecting W. Prien Lake Road to Nelson Road, as well as frontage on Contraband Bayou and Nelson Road. Clearing for Contraband Parkway has started with completion of the road slated for Spring, 2020 and quite possibly earlier.
Click here for a Google map updated 6/6/17. It shows the close proximity of 17 hotels (1 is a motel) to Contraband Pointe. Over 3400 hotel rooms are located within 1.5 mile m/l of the entrance to the main retail section on W. Prien Lake Road. Over 950 rooms are within 1,800 feet!
---
Please note that the configuration of the entrance and lots on W. Prien Lake Road has been modified from the conceptual map below.