This 41+ acre parcel is to the East of the new Hobby Lobby located behind La-Z-Boy and next to Target, and North of Prien Plaza with 3,000' along Contraband Parkway and 800' on W. Prien Lake Road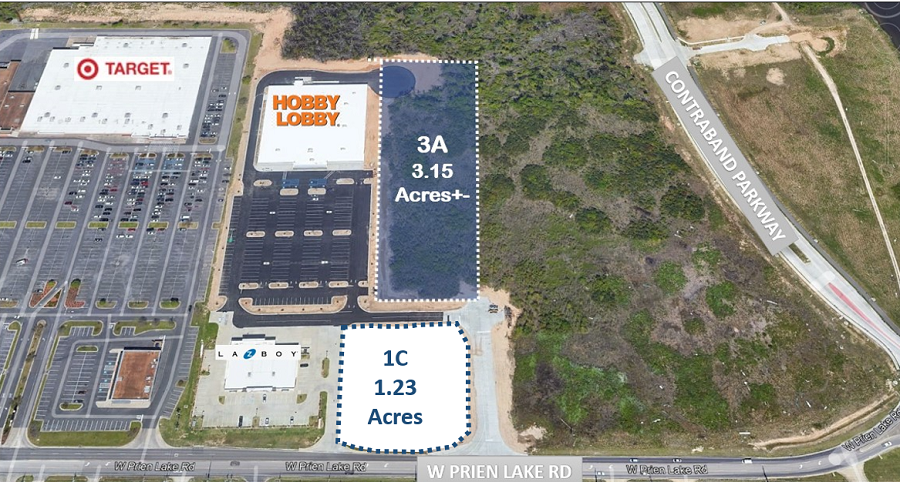 This parcel offers 800' on W Prien Lake Road and approximately 3100' along Contraband Parkway. This new, 4-lane road connects W. Prien Lake Road at the traffic circle to L'Auberge Blvd (formerly Nelson Road) at L'auberge Avenue.
The North, South, and East property lines of Hobby Lobby are in common with this offering. The Prien Plaza Shopping Center, home to Target, is west of Hobby Lobby. The North property line of Prien Plaza is in common with Contraband Pointe.
Retail, restaurants, entertainment, recreation, professional offices, service shops, multi-family, a life center, and townhomes are just a few possibilities that would flourish at this extensive dual-frontage location.
Louisiana DOT has approved a Traffic Impact Analysis, and wetlands have been mitigated. The only wetland exception is a narrow strip that runs along the drainage lateral on the Western boundary. Because this strip is under 4', it is unlikely that mitigation will be needed. Per the City, no detention is required for the portion near the drainage lateral. Water and sewer are in place along Contraband Parkway, and electricity is in process. Buyers are responsible for infrastructure.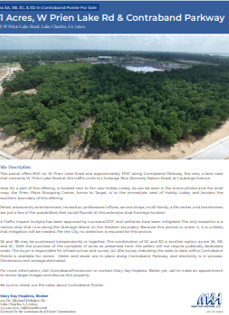 Dimensions and acreage estimated.
An Alta survey indicating the sales to date within Contraband Pointe is available for review, as is a CAD version.
With the purchase of the 41 acres, publically dedicated roads will not be required.
If less property is needed, consider: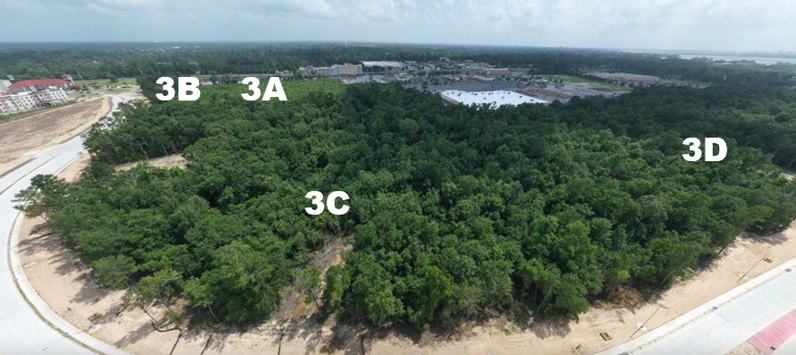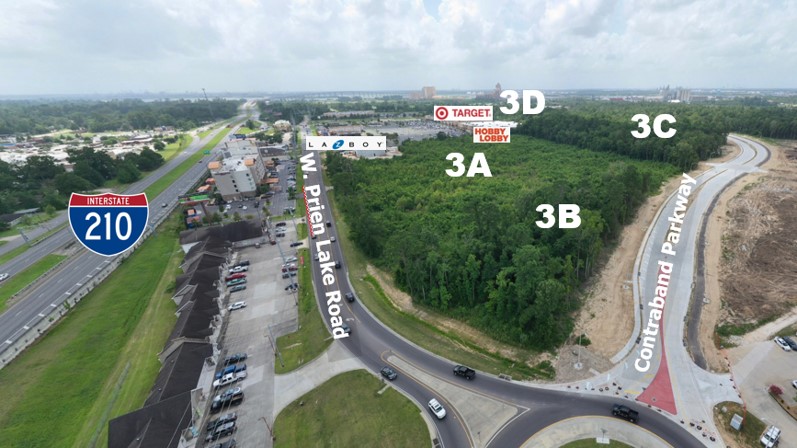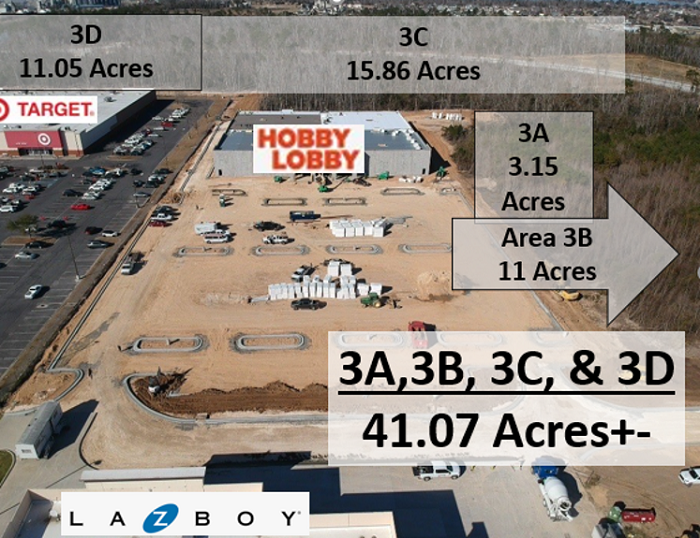 This drone image shows all of 3A, 3B, and 3C and the majority of 3D.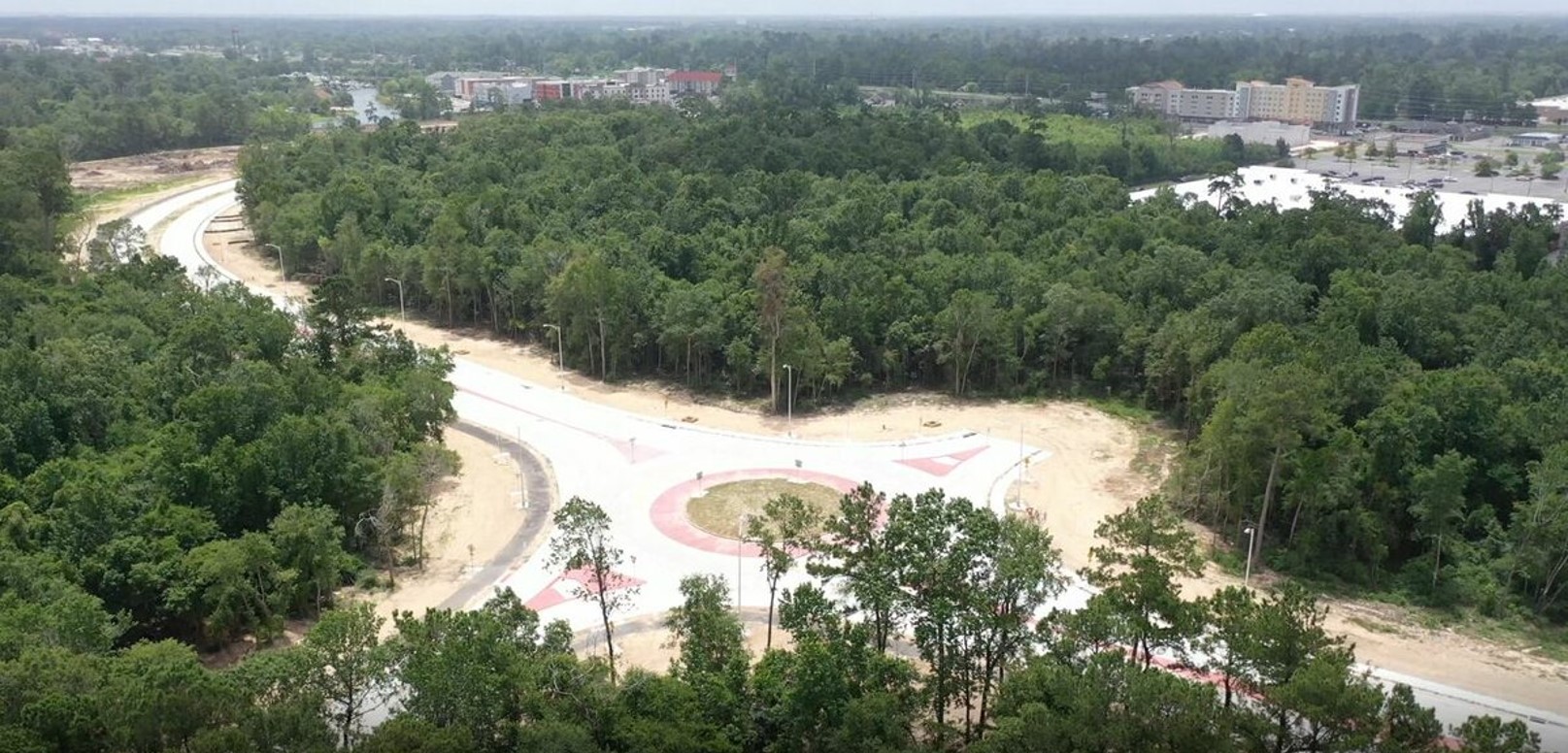 The Contraband Pointe Conceptual Parcel Map below demonstrates the attractive proximity of Contraband Pointe to the two casinos and golf resorts, as well as examples of various offerings.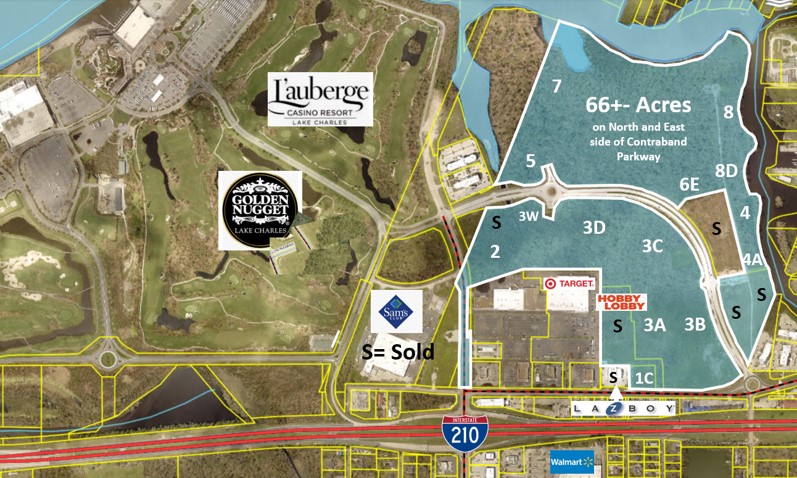 Below: Drone image courtesy of Dr J Snatic of Area 3A, 3B, and 3C taken before the construction of the Hobby Lobby store.