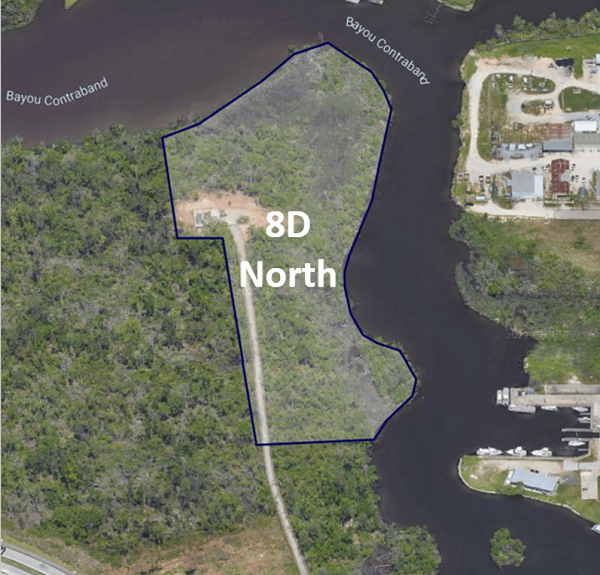 Area 8D North is the reference name of this breathtaking parcel, as the street name is TBD. It is an 8+acre tract on the northeast point of Contraband Pointe and offers approximately 1448 feet of bayou frontage on the North and East portion of the 8-acre tract. Access will be via a new road the buyer will build on the North side of Contraband Parkway.
Restaurants, entertainment, recreation, hospitality, condos, and a lifestyle center are just a few of the possibilities for this parcel. It is an ideal setting to satisfy the demand of residents and casino visitors for waterfront-oriented settings. Additional property is available for larger-scale development.
L'auberge and Golden Nugget Casinos and Golf Resorts are nearby, with access via Contraband Parkway. This new, 4-lane road connects W. Prien Lake Road at the traffic circle to L'Auberge Blvd (formerly Nelson Road) at L'auberge Avenue.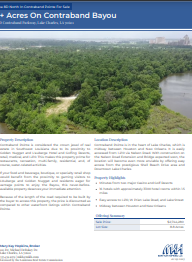 The Louisiana DOT has approved a Traffic Impact Analysis, and a wetland's jurisdictional determination achieved. As the images show, the bulk of the wetlands are along the shoreline.
The buyer is responsible for infrastructure and survey. Dimensions and acreage estimated.
Water and sewer are in place along Contraband Parkway, and electricity is in process.
The price is discounted as compared to other waterfront listings within Contraband Pointe due to the requirement that the buyer must build a road to access this property.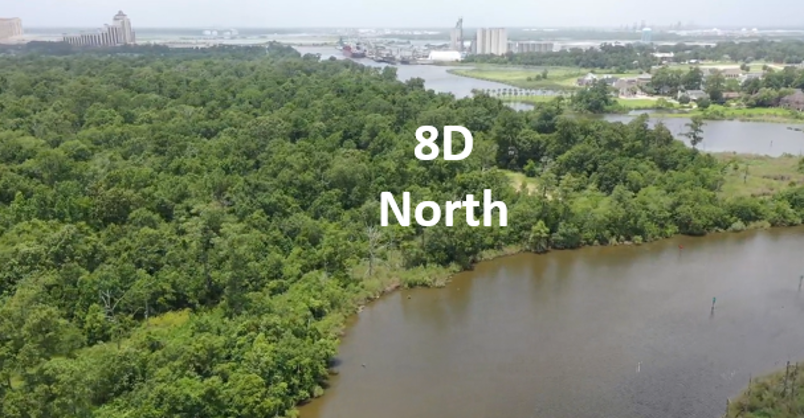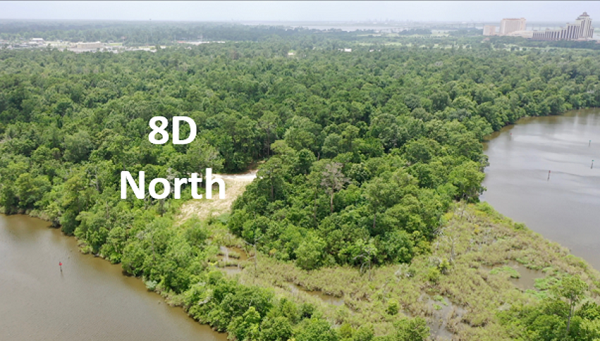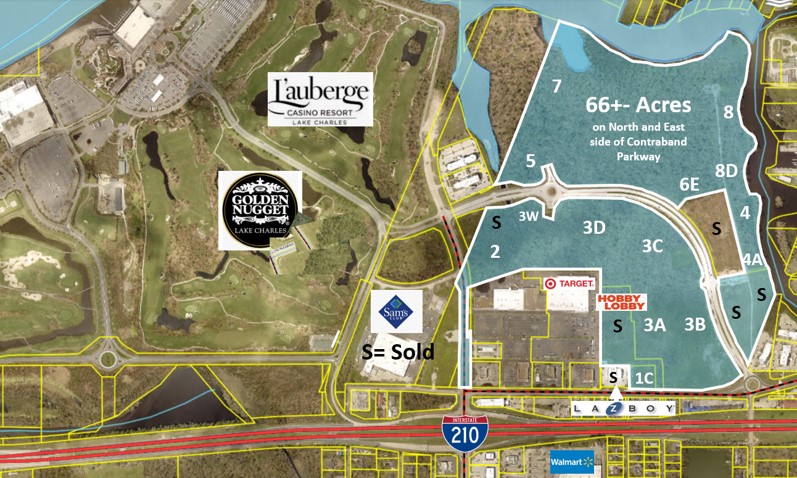 Contact Mary Kay Hopkins to learn more or to make an appointment to view large maps and arrange for a site visit.