6-acre tract fronting Contraband Parkway becomes the first closed sale within Contraband Pointe.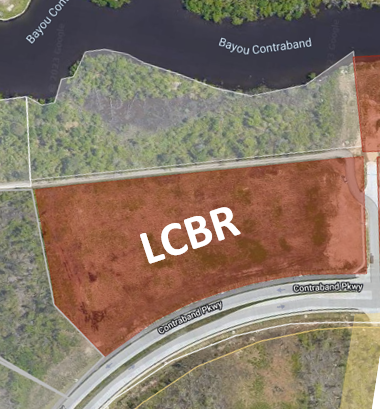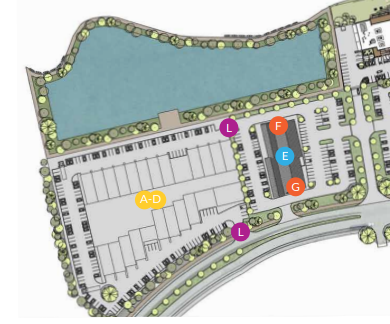 While LCBR, LLC officially closed as a 6-acre parcel, it is now part of the Marcel Contraband Pointe Development that consists of 2 other closed sales for a total of 12 acres.
The east/west street off of Contraband Parkway has been completed and construction of the Marcel Development is in process.
The site plans shown here are from the impressive Marcel Contraband Pointe Development brochure.
For information about leasing, e-mail-Leasing@MarcelGroup.com or call 281-363-1336.
As stated in the brochure, plans include:
"A collection of shops and restaurants provides visitors spaces and experiences that flow inside to outside and connect with pristine landscaped spaces that weave together local residential communities. These open-air spaces will host entertainment and special events to foster unique experiences and opportunities for interaction and discovery. Marcel Contraband Pointe includes five restaurant and retail sites, as well as one of the only waterside restaurants in Lake Charles, and a dedicated building space to house an APEX Executive Suites, a flexible community co-working facility."