Located on sought-after W. Prien Lake Road and to the immediate East of LA-Z-BOY, this highly visible retail property is referred to as Lot 1C.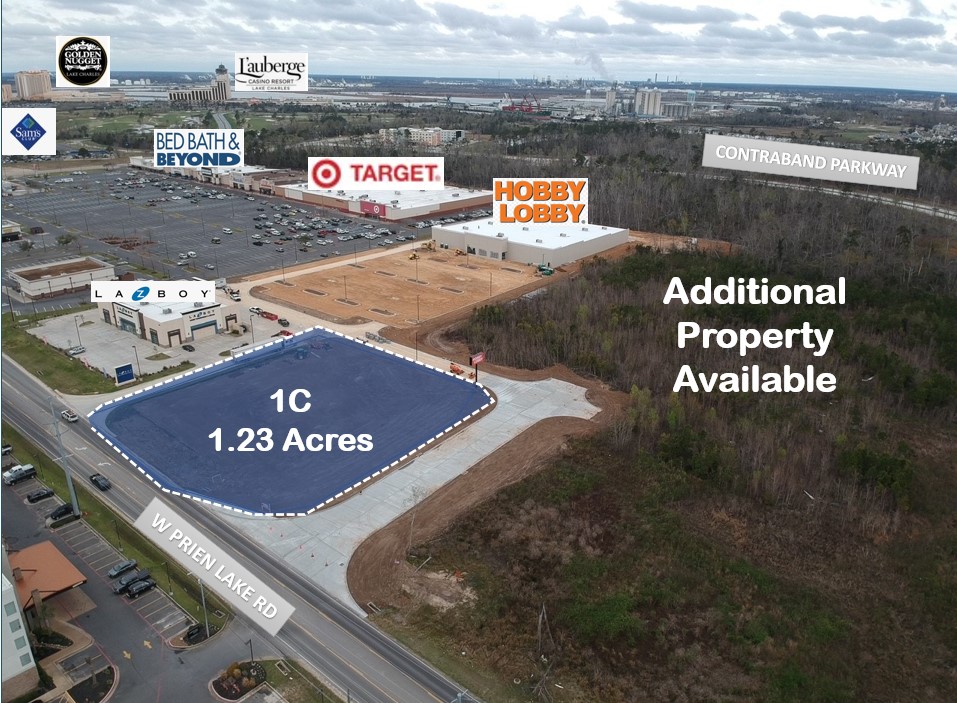 This out parcel is located in front of the recently opened Hobby Lobby.
Prien Plaza, home to Target, and many other quality retailers and restaurants, is west of Hobby Lobby.
Wetlands have been mitigated, and the LA Department of Transportation has approved a Traffic Impact Analysis.
This offering, like all of Contraband Pointe, benefits from the traffic counts on W. Prien Lake Road and Interstate 210 as well as the visitors to L'auberge and Golden Nugget.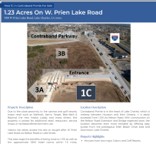 Click on the image to the left or this link to open a custom brochure.
Larger configurations are available such as Area 3A and 3B and all of Area 3.
Area 6E on Contraband Parkway is an attractive option if a slightly larger property is needed.