Marcel Development has started construction for the Marcel Contraband Pointe! As indicated in their brochure, this project "delivers an update on the suburban mixed-use development model, one that integrates creative lifestyle amenities and a fresh take on the community retail experience. Marcel Contraband Pointe includes five restaurant and retail sites, as well as one of the only waterside restaurants in Lake Charles, and a dedicated building space to house an APEX Executive Suites, a flexible community co-working facility."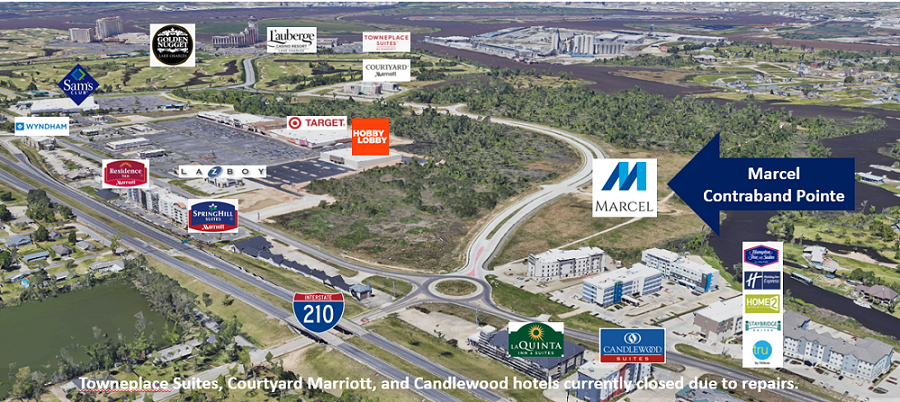 With five hotels to the immediate East of the 12-acre development and a conservative single occupancy projection, over 450 prospective customers can conveniently walk to the retail shops, restaurants, and offices planned for this new center which will also offer multi-family housing. Guests in the hotels on the North side of W Prien Lake Road and other nearby hotels will certainly be drawn to what this development is going to offer as well. This development plus the promise of the Nelson Road Extension Bridge provides more reason to check out the waterfront and commercial parcels that remain in Contraband Pointe.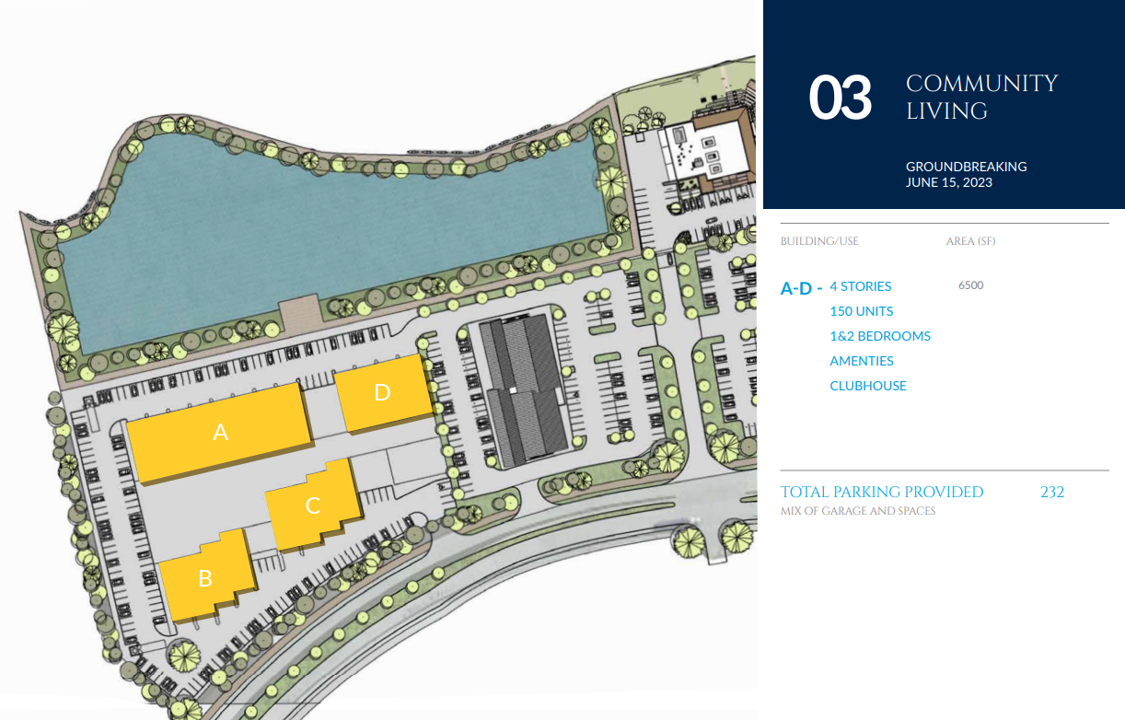 Of course, they will have plenty of company from local residents who are expected to flock to Shucks to satisfy their longing for a quality waterfront restaurant. Finally, a place to enjoy Louisiana seafood overlooking a beautiful Louisiana Bayou setting! Whether visiting by car or boat, Shucks is destined to become a "must" culinary destination.
The screenshots and quotes displayed here are just a sampling from this Marcel Contraband Pointe Development 15-page brochure that describes their enticing plans to combine true community living with retail and restaurants.
"A collection of shops and restaurants provides visitors spaces and experiences that flow inside to outside and connect with pristine landscaped spaces that weave together local residential communities. These open-air spaces will host entertainment and special events to foster unique experiences and opportunities for interaction and discovery."
For leasing information, email This email address is being protected from spambots. You need JavaScript enabled to view it. or call 281-363-1336.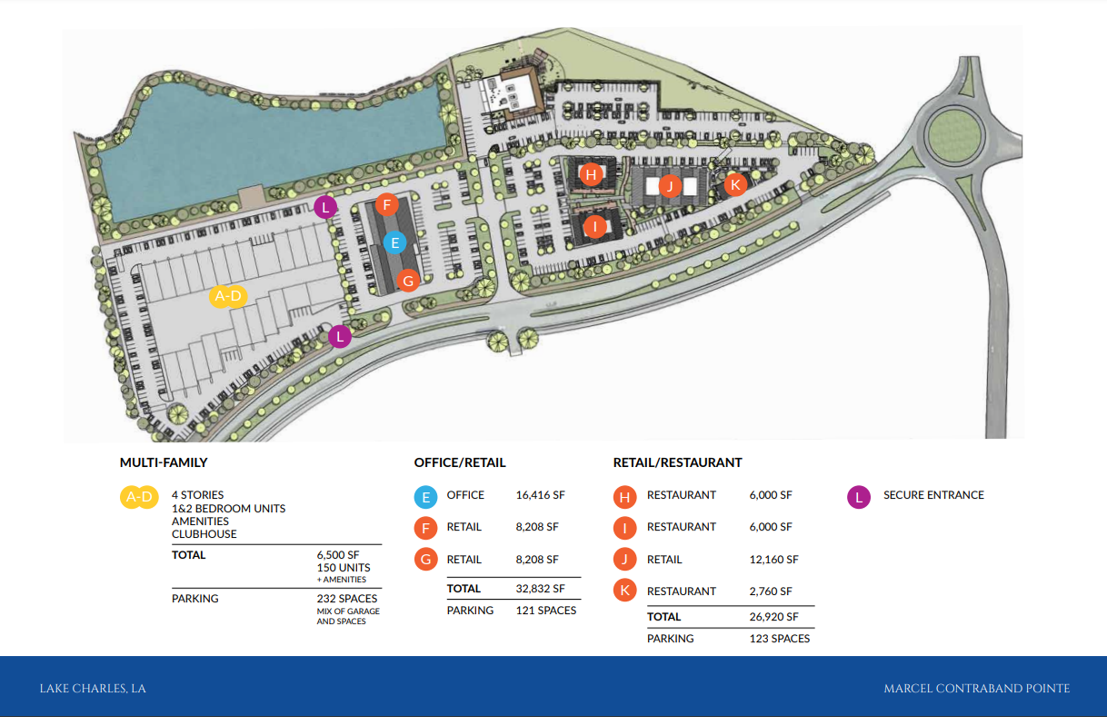 Visit their website at MarcelGroup.com.