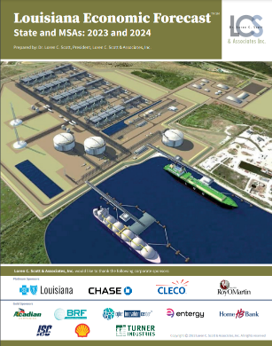 For years, Loren C. Scott, Professor Emeritus in Economics at Louisiana State University, has been considered the go-to economist for this region and beyond.
Scott's Annual Louisiana Economic Forecast is quoted extensively.
To review his October 2022 report for 2023-2024 simply click on the front cover provided here
.
Informative research specific to Southwest Louisiana starts on page 72.