This 25.3+-acre parcel offers access from the internal traffic circle along Contraband Parkway as well as the East entrance closer to W. Prien Lake Road. The frontage along Contraband Parkway is estimated at over 2000 feet.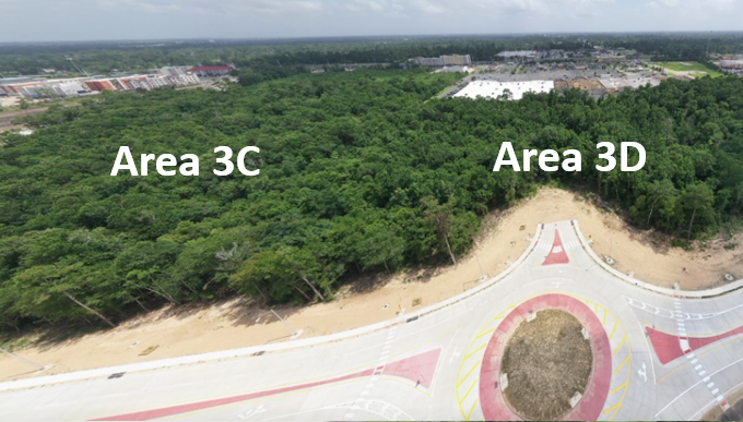 While all of Contraband Pointe will benefit from the proposed Nelson Road extension bridge that will connect West Sallier with L'Auberge Blvd (formerly Nelson Road), this offering and the North side of Contraband Parkway will benefit the most from the anticipated increase in traffic.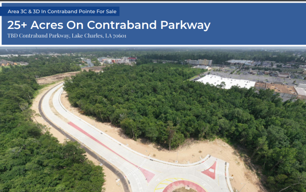 Click on the image to the left or this link to open a brochure about this property.
Except for a small section along the drainage lateral which should not be impacted, all wetlands have been mitigated.
A Traffic Impact Analysis has been approved by the Louisiana Department of Transportation.
Underground power lines along Contraband Parkway are in progress, and water and sewer are in place.
Buyers are responsible for infrastructure/roads.
The conceptual rendering below indicates a multi-family complex in the center surrounded by retail, offices, restaurants, a pickleball court and restaurant, and a fitness center.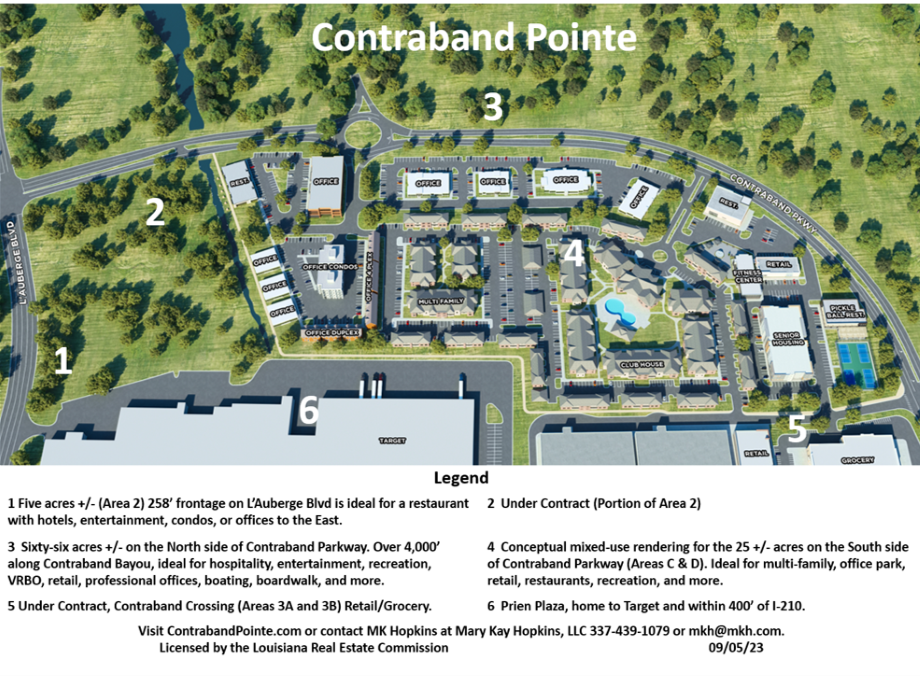 If more property is needed, consider:
If less property is needed, consider:
The image below demonstrates the attractive proximity of Contraband Pointe to the two casino and golf resorts, as well as examples of various offerings throughout Contraband Pointe.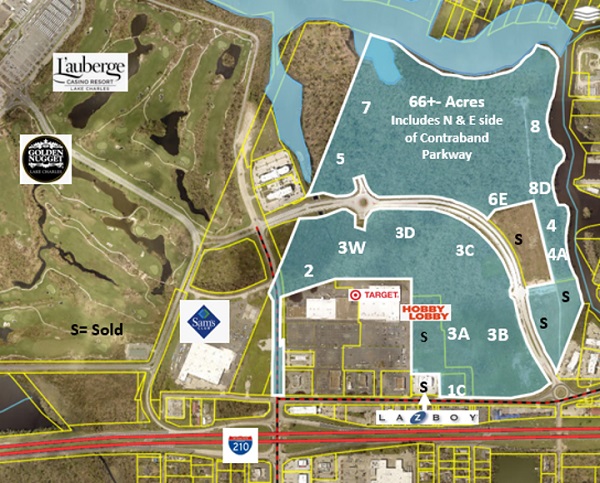 The photo below is of the entrance off of the internal traffic circle, which is to the East of Nelson Road.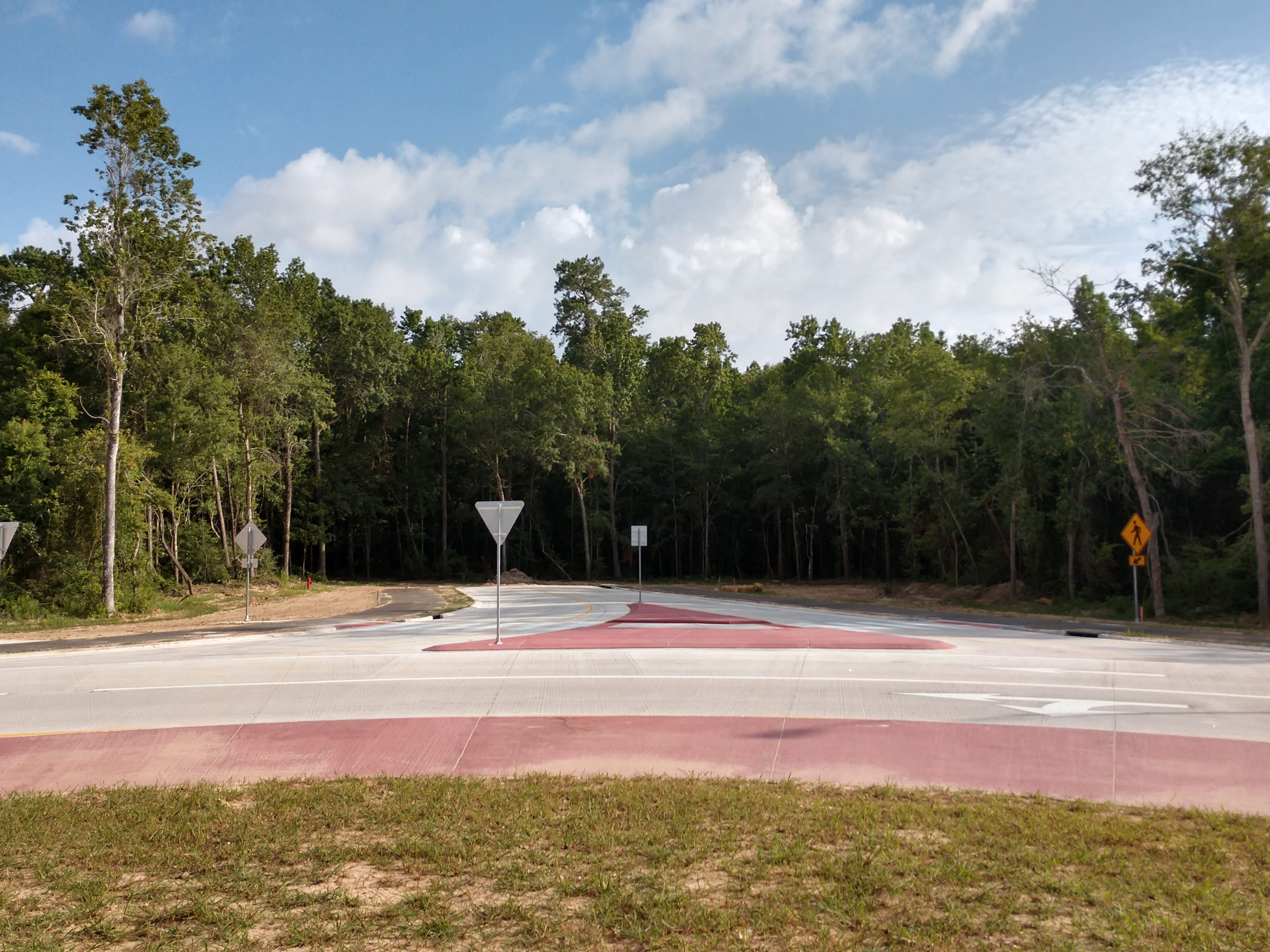 This is a drone image showing a portion of this parcel. Prien Plaza (Target) is ihe background as well Prien Lake Road and I-210.