As shown here, Area 3W is approximately 3.85 acres but can be enlarged based on the end-user's purpose. It is located on the South side of Contraband Parkway at the internal traffic circle and offers approximately 280 feet along Contraband Parkway.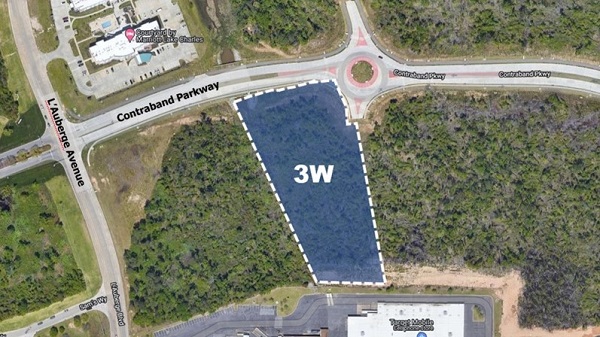 Given the proximity to two major casinos and golf resorts, this corner parcel is ideal for entertainment, recreation, restaurant, and/or hospitality venues.
The convenience of Prien Plaza and I-210 also makes it an especially appealing location for mixed-use, especially professional offices or townhomes.
If more property is needed, consider:
Sewer and water have been installed along Contraband Parkway which is now open. This 4-lane road with a median includes an internal traffic circle, a 10' jogging path on the northern side, and a traditional sidewalk on the southern side.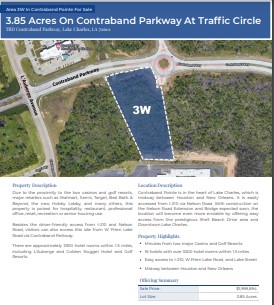 Click on the image on the left or this link to open a brochure specific to this property. All Contraband Pointe brochures include a page dedicated to nearby retail, restaurants, hotels, and hospitals.
Underground power from L'Auberge Blvd (formerly Nelson Rd) to W. Prien Lake Road is in process. Buyers are responsible for infrastructure.
Be sure to check out this drone 360 Aerial Tour and this video of Contraband Pointe on the South side of Contraband Parkway.
Dimensions/acreage are estimated.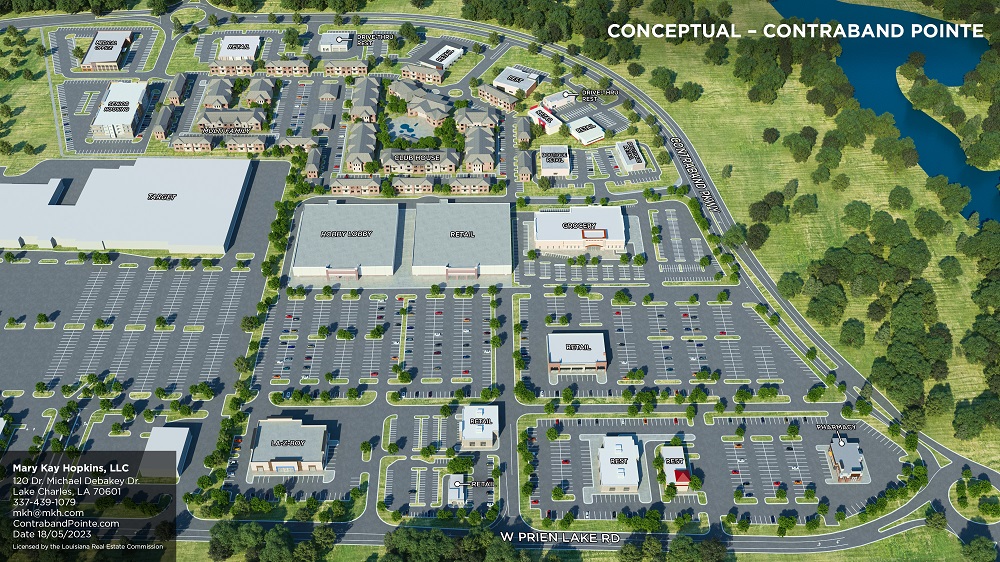 The drone image below was taken from Contraband Parkway facing South. 3W is on the West side (right) of the extension of the traffic circle. The south boundary line is in common with Prien Plaza.